Choosing The Right Skincare Products For Sensitive Skin In Malaysia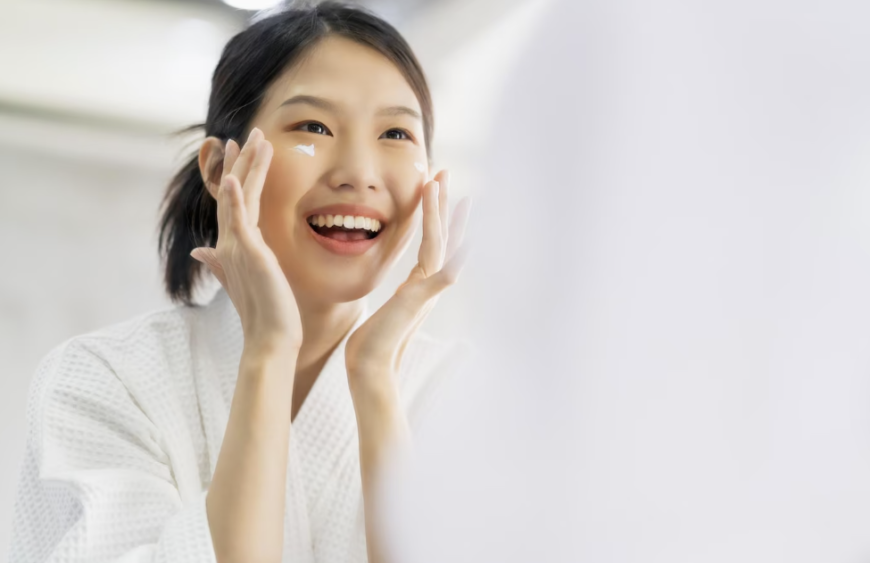 If you have sensitive skin, we have good news for you – you don't have to spend a fortune on special skincare just because your skin is sensitive!

In fact, if you pay a little more attention to the details of skincare products, you can create a skincare routine that's perfect even for sensitive skin like yours! In this article, we'll share more about what exactly is sensitive skin, how to choose the correct skincare products for sensitive skin (especially for Malaysians) and where to find one of the best skincare for sensitive skin in Malaysia!
What exactly is sensitive skin?
One of the best indicators of sensitive skin is that: the slightest change to your routine will send your skin into overdrive. It could be a new brand of skincare (or even the same brand but different product!), a change in your diet or even after a trip to a different city!

That's because sensitive skin is much more reactive to minute changes than normal skin. It should be known that sensitive skin can be the result of underlying medical conditions (including eczema or allergies). If you're 100% sure that medical factors are not the reason for your sensitive skin, you'll need to start investigating what causes your skin's sensitivity to trigger and quickly eliminate them from your skincare routine!
Yes, having sensitive skin doesn't mean you're not allowed to use makeup or enjoy a skincare regimen for that elusive glowing skin. Let's dive into a step-by-step of how to choose the right skincare products for your sensitive skin!
Find out which ingredient is causing your skin problems
This is the very first and the most important step in finding quality skincare products for sensitive skin. To choose good skincare, you need to know which ingredients will irritate your skin.
It's good to find out which ingredients are safe and suitable for you, and which will cause an immediate reaction.
You might find that you're allergic to specific ingredients, or your skin overreacts if you use a certain product too often. Start taking notes of the ingredients listed on your favourite skincare products and look out for these common irritants:
Denatured or SD alcohol
Benzyl alcohol
Menthol
Benzoyl peroxide
Essential oils
Ammonia
Salicylic acid
Glycolic acid
Fragrance
Sodium lauryl sulphate
Other common irritants that might not be in your skincare may include dry air, high humidity, certain perfumes, laundry detergent and fabric softeners.
Sensitive skin might sometimes be irritated when certain ingredients are used in combination!
For example, a mixture of retinol and benzoyl peroxide. That's why you'll need to be careful in reading the labels on every product you use.
As a rule of thumb, stick to fragrance-free skincare Fragrance and smelling great is secondary in skincare. In fact, products with little or no fragrance are often good indicators that they're made for sensitive skin. Another great tip is to spot products that boast fewer ingredients than most – this suggests they contain the necessary chemicals and nothing else.
Make hypoallergenic formulations your go to choice
One of the best methods to prevent your sensitive skin from reacting to skincare negatively is to use hypoallergenic products. While they sound intimidating, these products simply contain fewer allergens than traditional products out there that perform the same function.
However, it's important to keep in mind that a hypoallergenic product doesn't guarantee that skin reactions won't happen even though they're formulated that way. This is because every person's skin is different – an ingredient that irritates your sensitive skin works differently for others, and likewise!
Start using new products slowly or gradually
Sensitive skin is notorious for acting up quickly when a new product is introduced to your skin. You can prevent this by trying new skincare (regardless of brand and product types) slowly! First, you can do a patch-test using the product on a small area, behind your ears or under your chin. Then, wait 24 -48 hours – if you find no reactions, give it a try at a more obvious part of your face!
More importantly, don't add any other skincare products to your routine until one full week without any skin reactions. That way, you can quickly determine which product causes problems for your skin!
Why Dr. Goh's restorative skincare is one of the best skincare brands for sensitive skin in Malaysia?
Suitable for all skin types
Absolutely no harmful ingredients such as:
No artificial colouring
No formaldehyde
No SD alcohol
No mineral oil
No fragrances
No parabens
No comodogenic ingredients
No carcinogenic ingredients
Made from botanical plant extractions and organic ingredients

Dr Goh's Skin Care Product Range
Dr Goh's skincare for sensitive skin in Malaysia is well-known for creating products with all-gentle ingredients that will help your skin obtain a healthier looking skin once more.
As the first leading medical skincare in Malaysia to combine the power of Chinese Medicine with the goodness of Western beauty ingredients, Dr. Jenny Goh (Ph.D)'s skincare is perfect for hypersensitive skin, inflamed acne skin, hormonal acne skin and ageing skin conditions. Give it a try at https://drgoh.com.my/.