Essential Tips on How to Use Facial Cleanser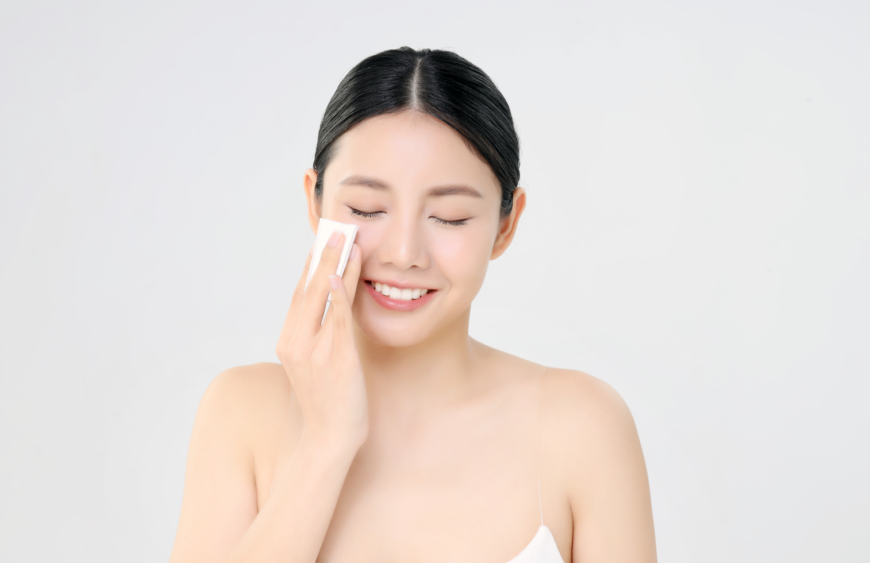 If you're puzzled like many others about finding the ideal facial cleanser, here's a guide on facial cleansers and when you should use one along.
What's the first thing that you always do after waking up in the morning? That's right; you wash your face with a facial cleanser to remove impurities that tend to build up overnight while you were sleeping. This makes washing your face an essential part of your daily routine to keep your skin looking healthy.
There are many different types of facial cleansers you can use, such as rosa cleansing solution and cleansing milk for face, but not all of them are suitable for everyone.
It all depends on your skin type. If you're puzzled like many others about finding the ideal facial cleanser, here's a guide on facial cleansers and when you should use one along with the importance of cleansing your face.
What is a Facial Cleanser?

A facial cleanser is a skincare product that is often used to remove makeup, dirt, and oil from the skin. It also helps to remove bacteria that can cause acne. Facial cleansers are available in many different forms including liquids, creams, powders, and bars.
Besides, there are many different types of facial cleansers that you can use for your skin types. Some people find it helpful to use a facial cleanser with salicylic acid for acne or one with glycolic acid for ageing skin.
If you have sensitive skin, you may want to try a non-soap based facial cleanser or one with no fragrance added. If your skin is dry or irritated, you may want to try a cream-based facial cleanser instead of bar soap or liquid formula.
You can also seek professional advice as it is important to find the right type of cleanser for your skin type to prevent acne from forming or other skin problems from developing.
Before we go into the details of when you should use a facial cleanser, it is important to know that the skin on your face is more delicate than any other part of your body. The skin on your face is more likely to react negatively when you use a product that contains harsh chemicals or fragrances.
When Should You Use a Facial Cleanser?

We all have that one friend who washes their face in the morning with water and still has flawless skin. It's effortless and enviable at the same time.
While some of us can afford to do just that, some of us will have to use a facial cleanser to keep all the dirt and impurities off our skin. Otherwise, we will have to bear with the consequences, especially with oily or combination skin types.
This is why knowing when you should use a facial cleanser is equally important as choosing the right facial cleanser. Most skin specialists will agree that a simple daily cleansing routine can help maintain your skin health. Here are some tips on when you should use a facial cleanser:
For normal skin type, wash your face twice a day – once in the morning and once at night. This will cleanse your skin and prevent blemishes from developing.
If you have oily or acne-prone skin, consider a skincare routine that works best. Try products that remove excess oil without drying out your skin.
If you have dry and sensitive skin, consider washing your face once or twice a day with a gentle cleanser. Make sure to moisturise to nourish and protect your skin.
After removing your makeup at the end of the day, always wash your face with a facial cleanser. This will effectively remove dirt, oil, and makeup from your skin.
Why is Cleansing Your Face Important?

Your skin is exposed to a variety of external stressors throughout the day. From your makeup to your sweat and environmental pollutants, all of these can affect your skin condition. And cleansing removes every dirt, oil, and pollutants on the skin.
Cleansing is in fact the first step to your skincare routine, which is beneficial in many ways. Here are several reasons why cleansing your face is important:
Helps to maintain a clear skin
The skin produces sebum to protect itself from environmental stressors. While it protects your skin, too much sebum on your skin can make your skin oily. When allowed to mix with other build-ups on the skin, it can cause enlarged pores, leading to skin problems like acne. And cleansing prevents that from happening.
Helps to boost skin hydration
Regularly cleansing your skin will help to boost your skin's hydration level. Dehydrated skin can appear dry and rough to the touch while a well-hydrated skin may appear hydrated and soft to the touch. Besides, cleansing helps to manage your skin's pH levels.
Helps to increase product effectiveness
Without proper cleansing, your skin cannot absorb the ingredients of your skincare products. This is due to the layer of dirt and grime that's covering your skin, preventing the product's active ingredients from penetrating and functioning properly. Thus, cleansing is necessary to ensure product effectiveness.
As the first leading medical skincare in Malaysia to combine the power of Traditional Chinese Medicine with the goodness of Western beauty ingredients, Dr Jenny Goh (PhD)'s skincare is perfect for hypersensitive skin, inflamed acne skin, hormonal acne skin and ageing skin conditions. Give it a try at https://drgoh.com.my/.